Click to call : 9599595187
Level Indicator/ Alarm: Pentacool Challenger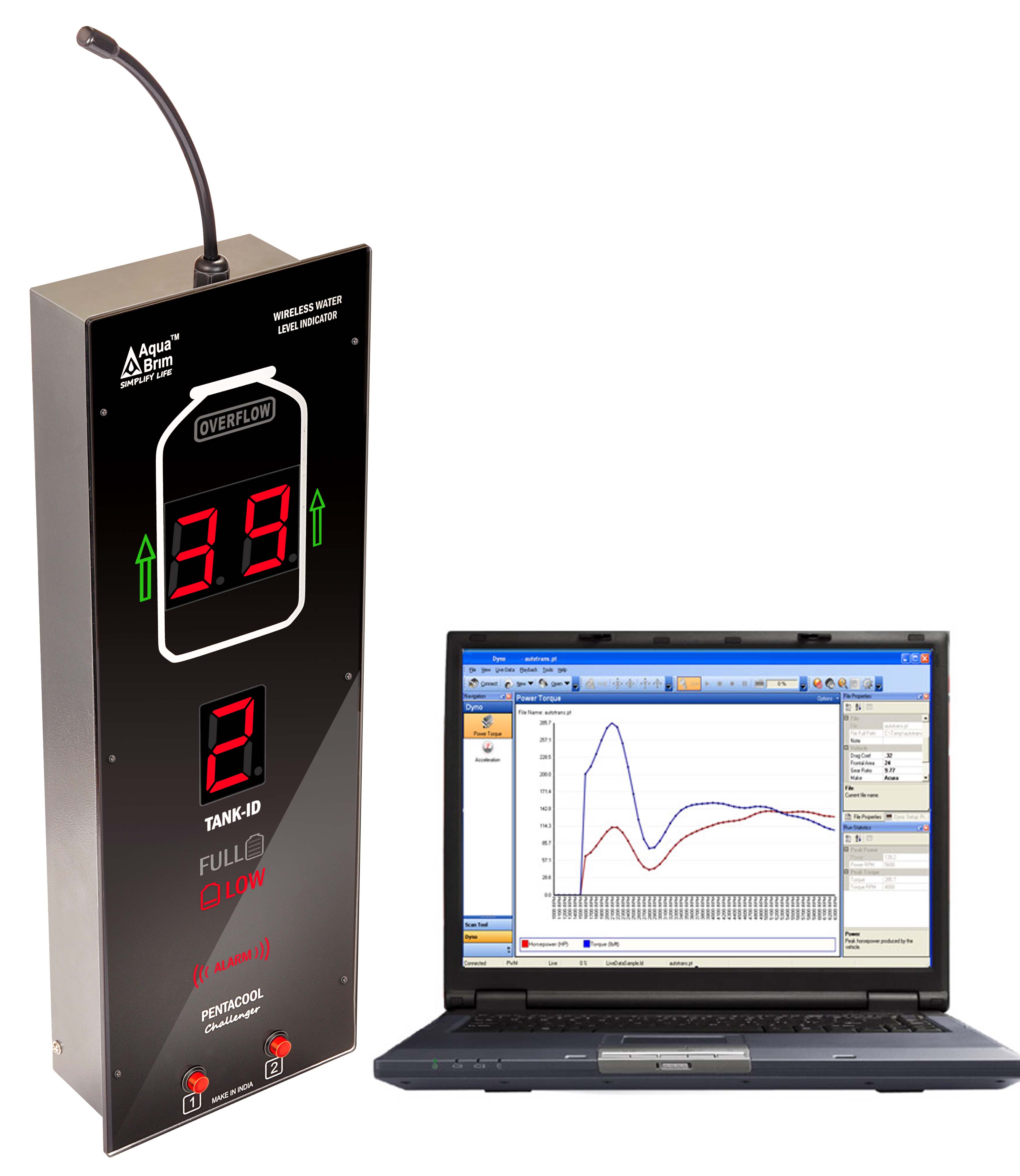 This model is designed for Indication of water level of tanks as well as other related parameters i.e. Flow status, Overflow alarm, Full Level alarm, Low Level alarm for single/ multiple tanks (Maximum 5 Tanks) with audio buzzer for alarm. This is suitable for Housing Societies/ Hospitals/ Institutions/ Schools/ Colleges & Factories with multiple tanks. Option for Wi-Fi connectivity and online level monitoring also available.
[Size in mm: 440(H) x154(W)x95(D)]
Features
Wireless: No wiring from Roof Tanks/ Under Ground Tank to display unit
Extra large digital display(56mm height) of water level of tanks from 0% to 100% with 1% resolution.
Standard sensor length 12 feet. (Can be customized upto 6.0 meter)
Internet Ready (Optional): It can be connected to internet and can be monitored remotely through desktop/ laptop and other internet ready devices.
Illuminated background for visibility in dark places.
Large coverage area and additional repeaters can be installed for extended range.
In case of alarm, data updates in almost real time (within 5 second)
High Sound Buzzer/ Gong Bell for warning (Optional)
No external power source is required for transmitters. Battery powered transmitters. Transmitters are powered by AA-Size Duracell Battery which lasts more then one year.
Scale, rust and maintenance free level sensors
One Year  Warranty .
ADD-ON: Option for Wi-Fi connectivity and online level monitoring  also available.