Click to call : 9599595187
Automatic System: iBot~ No More Water Overflow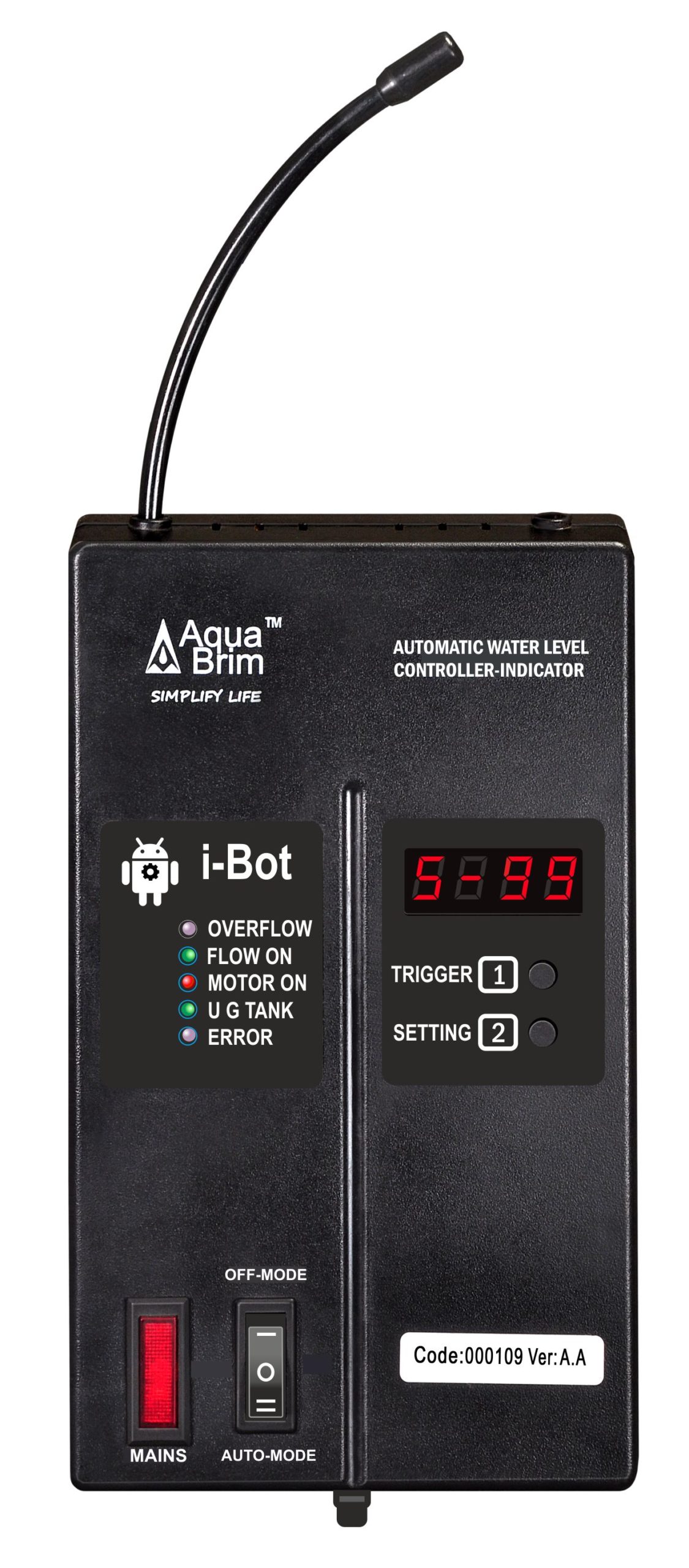 This water level controller model is designed for controlling the domestic water motor which uplift water from under ground tank to over head roof tank. It can also automate bore-well motor and submersible pumps with dry-run protection. It can control motor filling water in multiple tanks.
Variants:
iBot

OH1P

: This is for single phase motors up to 2 HP.
Features
Wireless: No wiring from roof tank/ underground tank to controller unit.
Digital Display: Display level of all tanks at 1 % resolution.
No external power source is required for transmitters. Battery powered transmitters. AA-Size Battery of transmitters last more then 2 year.
Scale, rust and maintenance free level sensors.
L.E.D indication for 3 water level of Over Head Tank, Sump Tank and water flow in tank.
Starts Motor automatically whenever  water level in Roof Tank goes below 50% and stop the motor when tank get full. While filling overhead tank if water level in Underground goes below 20%, it stops the motor. After that it will start motor again if water in underground tank is at least 30%.
Dry Run Protection: If while running motor water flow in overhead tank is interrupted for more then 2 minute it will stop the motor
High/Low Voltage Protection: If the supply voltage is out of range 170-250V it stops  the motor.
Manual Motor start switch provided.
One Year warranty.
ADD-ON MULTITANK OPTION AVAILABLE   ?