Click to call : 9599595187
DOMESTIC PRODUCT RANGE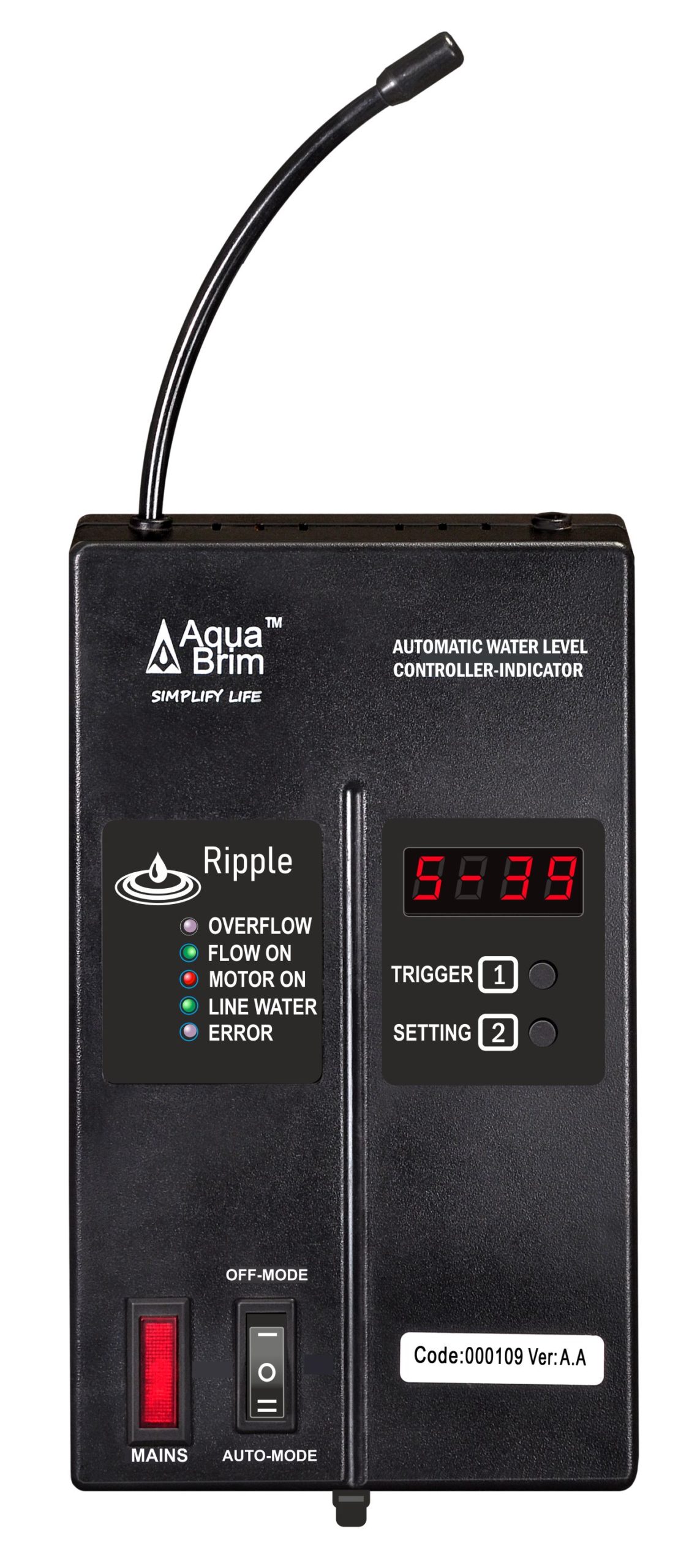 This automatic water level controller is designed for controlling the motor which draw water direct from municipal corporation water supply line. Its specially designed water sensor detects water supply within minute and start motor to fill your tank. Its water supply sensor can detect water supply even if water is up-to 50 meter away from motor. This water sensor can also detect water supply even if motor is installed on 1st floor. This automatic Pump Controller is designed for Indian metropolitan cities. Many intelligent logic & features are embedded for optimum performance. This system is perfect tool for home automation.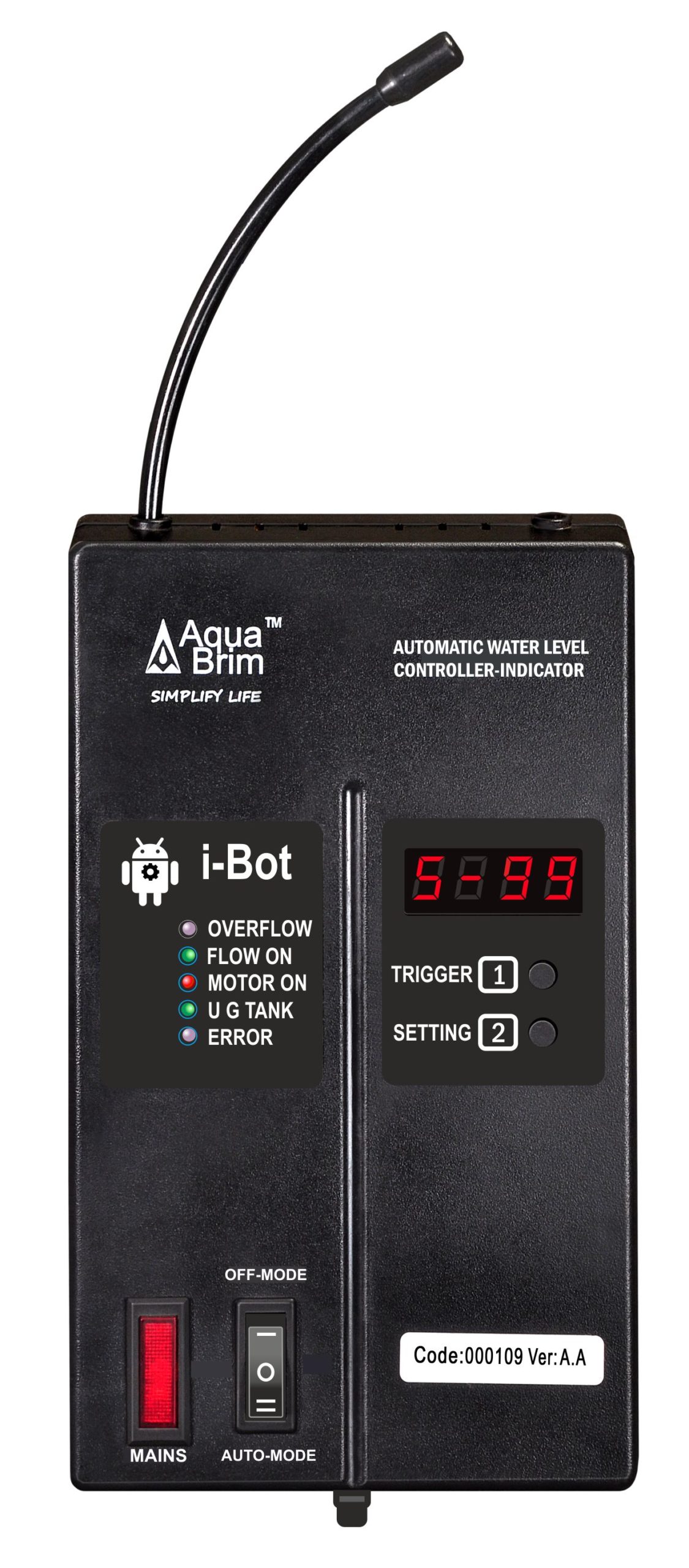 This water level controller model is designed for controlling the domestic water motor which uplift water from under ground tank to over head roof tank. It can also automate bore-well motor and submersible pumps with dry-run protection. It can control motor filling water in multiple tanks.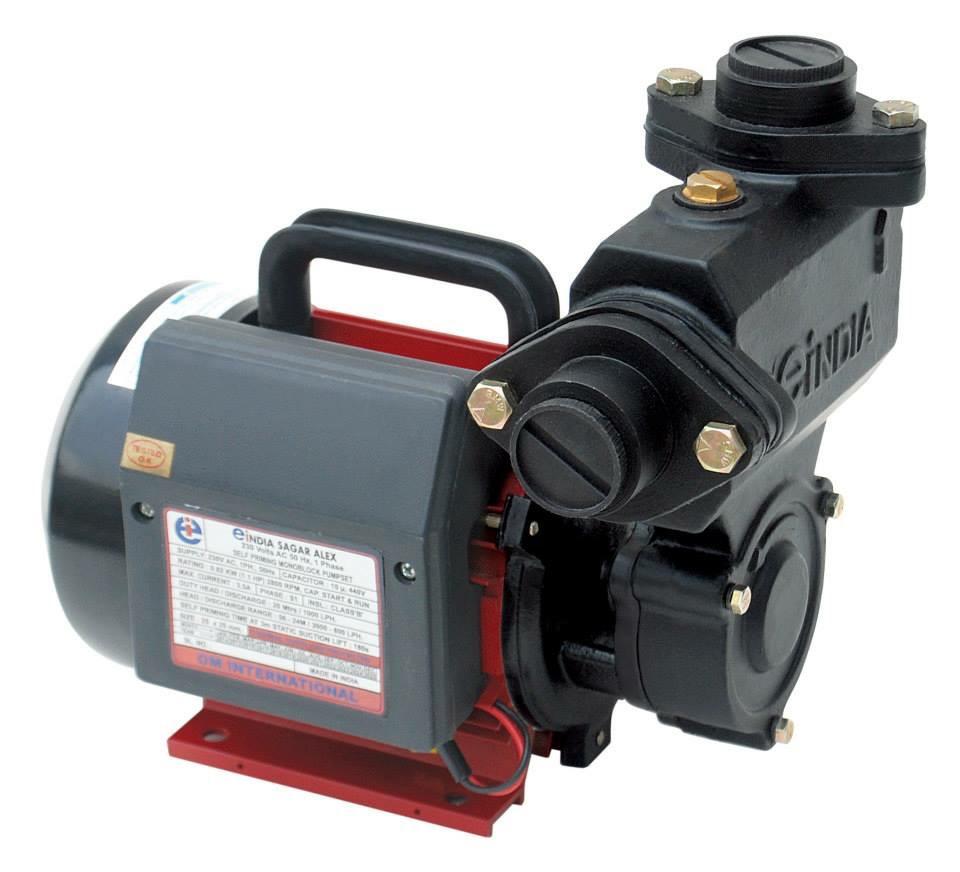 Aquabrim smart pumps are specially designed for efficient and trouble free performance. The integrated system automatically switches on and off the motor a protects the pump from dry run operation, over load fault and sudden voltage variation.